WELCOME TO THE REST HEALING CENTER
The rest

"Elderly honor"

Project
FEATURING REST COMPLIMENTARY INTEGRATIVE MEDICINE

(RCIM) INTERVENTIONS
REST FAITH-BASED HEALING SERVICES FOR THE ELDERLY
the rest FAITH-BASED cIMS elderly 'HONOR PROJECT' Goal #1- client focus
TO ASSIST ELDERLY CARETAKERS TO
DECREASE ELDERLY ACCESSIBILITY TO SICKNESS AND MORTALITY, INCREASING THEIR LIFE SPAND THROUGH THEIR EXPOSURE TO REST COMPLIMENTARY INTEGRATIVE MEDICINE. PARTNERS: NURSING HOMES; COUNTIES/CITIES & STATES; UNIVERSITIES; NUTRICEUTICAL COMPANIES; FUNDERS
* ALL REST INTERVENTIONS ARE ADJUSTED TO THE ELDERLY POPUATION BEING SERVED.
THUS SAITH THE LORD
"YOU MUST HONOR THE ELDERLY (YOUR PARENTS AND GRANDPARENT) SO THAT YOU WILL LIVE A LONG TIME ON THE LAND (USA) THAT I HAVE GIVEN YOU"
(EXODUS 20)
REST GOAL #2 - nursing homes as healing places with

"HEALTHY ENVIrONMENTS"
healing can lead to a better and longer life
"I AM COME SO THAT YOU CAN HAVE A MORE ABUNDANT LIFE"

THE CLINICAL JESUS
CLIENTS LEARNING TO HEAL THEMSELVES
The uniqueness of REST is it's 'therapeutic organization' which is set up to treat each client simultaneously and holistically (mind, body and emotions) through our base process named Edu-Therapy. The goals of Edu-Therapy includes teaching each client how to participate in their own healing process. The client studies 12 negative emotions that are usually involved in all illnesses as a direct cause agent, supporter, contributor to intensify the illness or some of each involvement. Lessons 1 –3 study Fear, Stress and Anger and how each one happens biological and how to remove each of these out of the picture of your recovery from your illness. There are 14 classes of 90 minutes each, a study manual with daily study assignments of the emotion of that week. In each lesson, at lease 6 of REST basis interventions are woven into each lesson as tools the client can use during recovery, healing and while on the road toward wellness.
More than 7000 clients have completed this edu-therapuetic process for which a beautifical Certificate is presented (earned) to them and will likewise be presented to you when you complete Course #1 "Finding Personal Spiritual Healing." It is the learning and understanding from this course that You the client can move forward into other REST healing interventions.
#2. INTERVENTION
COGNITIVE SPIRITUAL THERAPY (CST)
#I. INTERVENTION
TOUCH THERAPY - (SELF EXAMINATION)
PALPATION
6 RESEARCH STUDIES (3 FROM NATIONAL INSTITUTIION OF JUSTICE (NIJ)) IDENTIFIED THAT REST IS THE #1 FB REENTRY PROGRAM IN THE USA. REST USES CIM INTERVENTIONS IN ALL OF IT'S HEALING PROGRAMS.
WWWWWWWWWWWWWWWWWWWWWWWWWWWW
Education perspective E-LEARNING & TEACHING on line
REST cares about the well being of Patients and the Caregivers for Recovery, Healing and Wellness
By definition in the medical field, recovery is "restoration or returning to any former and better state or condition." There is no set time for recovery that applies to all humans by catagory of illness or repairing through surgery or other forms of western treatment. Currently, Integrative Medicine is used mostly in Cancer Treatment Recovery. The cancer treatment may have killed or cut out the cancer cells, but the human physical, mental and emotional state of the patient has not recovered from chemo-therapy, surgery or the use of other medicines / techniques. These medical techniques / interventions may have been successful with the cancer cells, and the patient is alive but the new sickness caused by the successful physical technique (s) requires mind, body recovery. Recovery then is the healing of the surgery intrusion (cut flesh), mind/body trauma and the interruption of internal communications and systems. There is negative emotions (stress, fear, depression) from the cancer illness and the negative thoughts that accompany negitave feelings. It's the work of REST CIMS to assist the patient/client to restore the disruption of body, mind and emotions (recovery) mind/body systems and communication to it's best former state and if possible to a better state of operation we call Wellness. The REST Professional Team is trained to address each of these mind/body issues that need recovery. However it is by your learning and understanding that you are able to keep from relapsing into an old sickness state.
"You will enjoy siting in the comfort of your home with your computer/or TV and receiving your REST CIMS treatment services "live" in the moment.

- DIGATAL COMMUNICATIONS SUPERVISED BY A NURSE and OTHER REST PROFESSIONAL TEAM MEMBERS.

"We've been to Children's Hospital & Medical Center with our granddaughter. It really is an awesome place."

"We've been to Children's Hospital & Medical Center with our granddaughter. It really is an awesome place."
mmmmmmmmmmmmmmmmmmmmmmmmmmmmmm
goal #4. NEW PERSPECTIVE: A NEW PARTNERSHIP
REST FAITH-BASED COMPLIMENTARY INTEGATIVE MEDICINE's FOCUS IS ON CLIENT Healing & HEALTH
THE IDEA PARTNERSHIP FOR CLIENTS
ALLOPATIC (WESTERN OR CONVENTIONAL) MEDICINE HAS OUTSTANDING RECORDS FOR SAVING LIVES, DIAGNOSING, FIXING/REPAIRING
MENTAL AND PHYSICAL BODIES.
HOWEVER HEALING AND WELLNESS ARE AFTERMATHS OF THE CONVENTIONAL SERVICES.THEY TAKE A LOT OF TIME WITHOUT
ADDITIONAL
HELP. RCIM ASSISTS ALLOPATIC / CONVENTIONAL MEDICINE BY SHORTING THE CLIENTS TIME FOR HEALING AND IMPROVING
THEIR OVERALL HEALTH
.
COMBINATION of REST & conventional medicine
HEALING AND WELLNESS IS CHEAPER AND BETTER WITH REST FAITH-BASED CIMS AND CONVENTIONAL MEDICATION THAN WITHOUT REST INTEGARTIVE MEDICINE.
THE ROLE OF REST INTEGRATIVE MEDICINE, IS TO TEAM UP WITH HOSPITALS AND MEDICAL DOCTORS TO ASSIST WITH THE HEALING PROCESS OF THE PATIENT IN ORDER TO MOVE EACH CLIENT FROM SICKNESS TO WELLNESS AND TO LIVING A MORE HEALTHY LIFE BY APPROPRIATE LIFE STYLE CHANGES. THE REST PROGRAM OF PROGRESSIVE DEVELOPMENT ASSIST THE CLIENT TO UNDERSTAND THE RELATIONSHIP THAT MENTALITY PLAYS IN ALL PHYSICAL SICKNESS AND VICE-VESA. MIND / BODY / EMOTIONS BALANCED LEADS TO HEALING ANDTO A HEALTHIER PERSON. THIS TYPE OF INTEGRATIVE MEDICAL TEAMS
IS THE FUTURE OF MEDICINE
.
WWWWWWWWWWWWWWWWWWWWWWWWWWWW TREATMENT PLANS

THE USE OF MEDICAL RECORDS AND RELEVANT TESTS TO DEVELOP A CURRENT PROFILE OF CLIENT.

THE REST TEAM WILL ASSIST IN DEVELOPING

FAITH-BASED - HOLISTIC - ENERGETIC

HEALING PLATFORMS FOR EACH CLIENT's

treament plan
FAITH IS BELIEF AND HOPE IN GOD
FELT LOVE IS A HIGH FORM OF ENERGETICS
FAMILY CONNECTION DIRECTOR
The business and organization perspective (research model / national program) level I. EDUCATING AND TRAINING stafF PROFESSIONALs, REST OFFICE ADMINISTRATORS (22) AND FIELD PRACTITIONERS (1 PER EACH 4 NH'S) (192)
President, Ed,D., NTP, STP
Medical MD, Psychiatrist Consultant
Director of Pastoral Services
Nurse Practioner-Life StyIe
rest clinical Management staff
Barbara King, MEd Counselor Emotional Edu-therapist
level ii Identify nursing homes and their client participants from 4 Regions, 16 states, 64 cities /counties 768 nursing homes / 15,360 clients for the REST healing program and RESEARCH PROJECT.
level iii Training local field managers / pacticioners (church based) 192 nurses 768 -supplied by their Participating nursing homes
WWWWWWWWWWWWWWWWWWWWWWWWWWWW Goal #6 effectiveness
a food perspective "LET FOOD BE YOUR MEDICINE"
LIFE STYLES CHANGES HEALTHLY/WHOLESOME FOODS
WE ARE WHAT WE EAT AND WHAT MICR0-BATERIA (GERMS) ARE EATING US. OUR EATING BE DIRECTED AND PURPOSEFUL. MOST HUMAN BODIES, AS THEY GET OLDER, SLOW NOT OR STOP MAKING VERY IMPORTANT ELEMENTS NECESSARY FOR HEALTH. SUCH DEFICANCIES CAUSE THE BODY UNITS (ORGANS AND PROCESSES) TO BECOME DYSFUNCTIONAL OR DISEASED. REST WILL ASSIST YOU WITH A FOOD PLAN BASED ON YOUR 1) DEFICIENCIES AND 2) HEALTH CONDITION. LIFE STYE CHANGES BEGINS WITH REDUCING OR ELIMINATING UNHEALTHY FOODS AND IDENTIFYING HEALTHY FOODS YOUR BODY NEEDS AND INCREASING OR ADDING SUCH FOODS TO YOUR DAILY DIET. THE GOAL OF THIS REST PROGRAM IS NORMALIZE YOUR BODY AND TO STRENGTH YOUR IMMUNE SYSTEM BY FEEDING IT THE NUTRITION IT NEEDS TO DESTROY FOREIGN ELEMENT WHEN THEY ATTACT YOUR BODY (BACTERIA, VIRUS ETC).THERE IS NO SUBSTANCE TO ADEQUATELY REPLACE NUTRITIONAL FOOD. HOWEVER, YOU CAN SUPPLIMENT AND BE HEALTHIER.
High Quality Dense Food & Nutraceuticals Support
PLEASE CLICK THE PLAY BOTTON TO PLAY AND TO STOP THE MOVIE'S AUTO PLAY FOR EACH VIDEO WHEN THEY HAVE COMPLETED ONE CYCLE.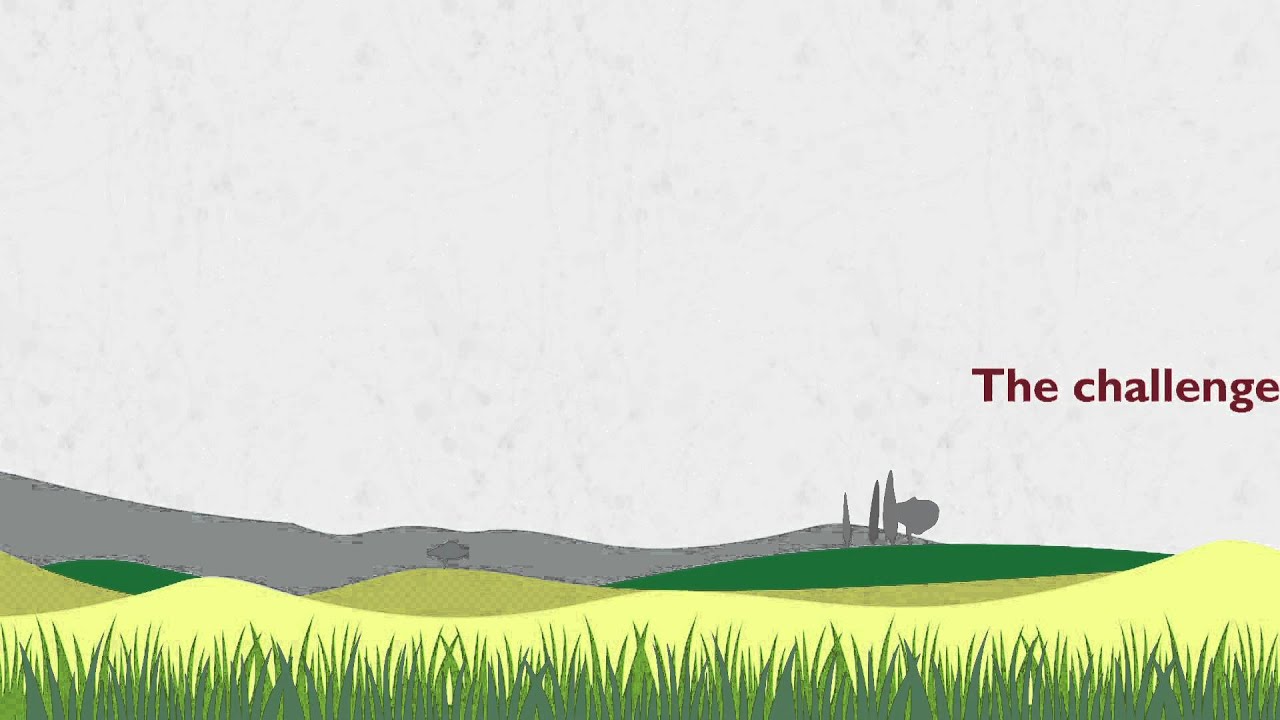 ABOUT SUPPLEMENTS / NUTRICUETICALS SUPPLEMENT?
SUPPLEMENT IS DEFINED AS SOMETHING TO COMPLETE A THING, SUPPLY A DEFICIENCIES OR REINFORCE OR EXTEND A WHOLE. ONE OF THE CLIENT HEALTH GOAL FOR THE ELDERLY POPULATIONS BEING SERVICE BY REST IS THAT OF IDENTIFYING AND ADDRESSING ELDERLY DEFICIENCIES. THE PROBLEM HUMANS HAVE AS THEY AGE IS THAT THE HUMNAN BODY BEGANS TO MANUFACTOR LESSOR AMOUNTS OF VITAL ELEMENTS THAT THE MIND BODY NEEDS IN ORDER TO OPERATE TO ITS BEST. THEREFORE INMPORTANT MIND-BODY OPPERATIONS FUNCTION LESSOR RESULTING IN MALFUNCTION AND DISEASE.
FOREXAMPLE, ZINC. Zinc
"is a trace mineral that assists in the production of literally hundreds of important enzymes in your body, making a healthy supply crucial for make sure you can properly regulate your body's functions.
2) Zinc helps to build up and strengthen your immune system 3) it's important when your body needs to heal injuries,
4) it aids in protein synthesis and
5) is essential if you want your cells to reproduce properly.
Because it's so necessarily, a zinc deficiency can cause a lot of problems."
FROM SICKNESS TO WELLNESS ONE STEP AT A TIME
WWWWWWWWWWWWWWWWWWWWWWWWWWWW perspectives, interventions, TECNIQUES

#1. PersPective - Religion #1. intervention (s) -

rites and practices

#TEChNIQUES: meditation, prayer & scripture
THE ROLE OF RELIGIOUS RITES AND PRACTICES
RELIGIOUS INTERVENTION DIRECTOR
"REST IS NOT RELIGION OR DENOMINATIONAL. REST USES THE CLIENT'S RELIGION OR RITES, SUCH AS PRAYER, MEDITATION, MUSIC OR WISDOM SCRIPTURES, TO ESTABLISH THEIR FAITH AND INVOLVE THEIR FAITH IN THEIR HEALING PROCESS." National Institute of Justice (NIJ) sponsored Research on REST.
AS A PERSON THINKS THEY ARE, THEY ARE. REST HELPS PARTICIPANTS TO THINK HEALTH, HEALING AND PROGRESSIVE THOUGTHS USING REST COGNITIVE SPIRITUAL THERAPYS (CST) INTERVENITIONS.
#2. INTERVENTION
COGNITIVE SPIRITUAL THERAPY (CST)
THE REST EDU-THERAPY ORGANIZATION'S MIND , BODY, SPIRIT (EMOTIONAL) MODEL IS COMPOSED OF 4 SECTIONS EACH SUPPORTED BY FAITH-BASED AND/OR PROFESSIONAL PSYCO-THERAPEUTIC INTERVENTIONS. THE 4 SECTIONS ARE 1. EDUCATION, 2. TRAINING, 3. TESTING AND 4. ANCHORING. ANCHORING IS THE METHOD FOR HOLDING IN PLACE NEWLY LEARNED THOUGHTS, EMOTIONS, HABITS AND BEHAVIORS. THIS PROCESS INVOLVES BOTH CONSCIOUS AND SUBCONSCIOUS MENTAL ACTIVITY. MUCH OF MENTAL ILLNESS IS LINKED TO RELITIOUS ISSUES SUCH AS GUILT, SHAME, DEPRESSION, AND SUICIDE. REST USES RELIGIOUS INTERVENTIONS IN THERAPY FOR OVERCOMING THESE NEGATIVE EMOTIONS.
WWWWWWWWWWWWWWWWWWWWWWWWWWWW
REST FAITH-BASED LAW'S OF HEALING
BEING HEALED IN THE 21ST CENTURY IS NO MIRACLE. (YOUR BODY WAS CREATED BY GOD TO HEAL ITSELF)

THE REST TEAM WILL TEACH YOU THE HEALING LAWS OF GOD AND DIRECT YOU ON HOW TO HEAL YOURSELF, USING BOTH TRADITIONAL AND INTEGRATIVE MEDICINE.
GOAL # 7 CLIENT ACTIVE INVOLVING (SELF HEALING)
A HEALED EMOTIONS, IF YOU...
WWWWWWWWWWWWWWWWWWWWWWWWWWWW
THE COMPLIMENTARY PERSPECTIVE (WORKING TOGETHER VS INDEPENDENT)
REST FAITH-BASED COMPLIMENTARY INTEGRATIVE MEDICINE SERVICES (RCIM)
All REST CIMS services and interventions are supported by research located in the Federal -National Library of Medicine located in the National Institution of Health (NIH) as being efficient and with no related negative side affects. REST CIMS processes, services and interventions are holistic in that your mind, body and emotions are being treated as one treatment unit because all three are biologically involved in both your sickness and your recovery.
Chronic Disease Management
A role of REST CIMS as a complimentary service to Conventional Western Medicine is to 1) assist in lowering Side Effects and 2) Increase and stabilize the client's recovery process. This role is based on medical research that conclueds that patients who are treated with the combination of Conventional and Natural medicines,
'recover from sickness, surgery etc quicker and remain recovered longer.
'
Healthcare Assessments and Management
You, the patient/client, wil be engaged in Assessments at the beginning of your REST CIMS treatment program by a review of your medical records, to identify any medical sickness or illness that can be addressed in REST CIMS treatment plans including allegories and medications. This first assessement information is a marker for us as to where you are initially, and how we should address related issues. Other REST CIMS assessments to be conducted include 1) personality profile; 2) Life Style profile; 3) deficiency profile. We manage your progress by measuring your progressive healing.
Our major goal for all clients with Age related issues /illnesses is to help them regress in actual age despite their chronological (numerical) age counted by birthdays. In essence, if you are following your REST Treatment Plan, you could look and feel younger than the first day of treatment. (This is age regression - a biological measurement.) We all have heard some-one say "Age ain't nothing but a number!"This could be true for you. Then the next goal is to encourage you to continue utilizing the skills you will learn, in order to continue your journey toward age regression and wellness.
WWWWWWWWWWWWWWWWWWWWWWWWWWWWWW UNDERSTANDING NccIH dEfinItions OF COMPLIMENTARY INTEGRATIVE MEDICINE
NATIONAL CENTER FOR COMPLIMENTARY INTEGRATIVE HEALTH (NCCIH) DEFINITIONS
ACCORDING TO THE FEDERAL GOVERNMENT - NATIONAL CENTER FOR COMPLIMENTARY INTEGRATIVE HEALTH (NCCIH), CIM IS "A GROUP OF DIVERSE MEDICAL AND HEALTH CARE SYSTEMS, PRACTICES, AND PRODUCTS THAT ARE NOT CONSIDERED TO BE PART OF CONVENTIONAL OR ALLOPATHIC (WESTERN) MEDICINE. MOST OF THESE PRACTICES ARE USED TOGETHER WITH CONVENTIONAL THERAPIES, THUS THEY ARE IDENTIFIED AS INTEGRATIVE MEDICINE." MOST EASTERN MEDICINES ARE ALSO CONSIDERED 'ANCIENT' 'TRADITIONAL' MEDICINE AND THEY ARE ALSO ASSOCIATED WITH SOME EASTERN RELIGION.
UNDERSTANDING CLASSIFICATIONS
CCIH divides Integrative Medicine into two catagories: 1. Natural Products (Herbs/botanical products and food made products (Nutraceutical). 2. Mind Body Practices - 20 are Listed
CCIH LIST WESTERN VS EASTERN MEDICINE INTERVENTIONS
*LIFE STYLE CHANGE INFOMATION
EASTERN MEDICINE INTERVENTION



ABOUT OTHER Complimentary Integrative Medicine (

CI

M)

also dedicated to some from of Healing
ALTERNATIVE MEDICINE IS AMERICAN MEDICINE USED BY
MEDICAL
ORGANIZATIONS THAT ARE NOT ALLOPATHIC MEDICINE BUT ARE LABLED AS ALTERNATIVE MEDICINE WHICH INCLUDE
HOMOPATHIC AND CHROPRATIC MEDICINES .
AS ALTERNATIVE MEDICINE THEY CATER TO CLIENTS WHO DESIRE NOT TO USE PHARMACEUTICAL MEDICINE, SURGERY OR OTHER INTRUSIVE ALLOPATHIC MEDICINE INTERTERVENTIONS.
REST COMPLIMENTARY INTERATIVE MEDICINE INTERVENTIONS FROM THE NCCIH LIST IN THE TWO CATEGORIES ABOVE #I. NATURAL PRODUCTS 1. HERBS 2. VITIMINS / MINERALS 3. PROBIOTICS REST USES ALL 3 OF THESE #II. MIND BODY PRACTICES REST USES 7 ON NCCIH LIST 1. art therapy; 2. Breathing; 3. guided imagery; 4. Healing touch; 5. Medical Hypnotherapy; 6. Meditation; 7. progressive relaxation. (and 6 MB practices not listed)
HOW DOES REST-CIMS DIFFER FROM CIM INTERVENTIONS LISTed ABOVE
1. REST IS HOLISTIC IN EVERY TREATMENT
WELLNESS INVOLVES INTERNAL BALANCE
REST CIM's PROCESSES, SERVICES AND INTERVENTIONS ARE HOLISTIC IN THAT YOUR MIND, BODY AND EMOTIONS ARE BEING TREATED AS ONE TREATMENT UNIT BECAUSE ALL THREE ARE BIOLOGICALLY INVOLVED IN BOTH YOUR SICKNESS AND RECOVERY.
2. REST IS ACCEPTED BY 80% OF USA POPULATION ARE LISTED AS RELEGIOUS
(71% ARE CHRISTIANS).
An indepth research study sponsored by the National Institution of Justice, concluded that REST was not a Regious Organization but partnered with all faiths and denominations training them for community social services and using those healing interventions that Jesus used in his healing ministry, and verified by modern medical research. The NIJ research study on REST gave me credit for creating Cognitive Spiritual Therapy (CST) and identified that most of REST interventions were supportable by Federal funded research.
3. REST IS APPROVED FOR RIGOROUS LONGITUDINAL STUDY REST was also dentified as the Only Faith-base Social Service Organization that could survive a rigorous longitudinal study funded by a Federal Angency. So in essesence, REST has been a legitment Organazion with a stellar set of healing interventions for more than 50 years. As well as glowing testimonies from thousands of clients and students of the effiency and effectiveness of REST integrative medicine services.
4. 90% OF REST INTERVENTIONS SUPPORTED BY FEDERAL SUPPORTED 5. REST HAS 24 INTERVENTIONS TO MATCH THE CLIENT'S TREATMENT PROGRAM REST OPERATES WITHIN AN ORGANIZED SYSTEM WITH A PROCESS FOR EACH CLIENT. BUT THE USE OF REST INTERVENTIONS, TECHNIQUES AND CONCEPTS MAY BE DIFFERENT FOR EACH CLIENT. REST HAS 24 INTERVENTIONS TO CHOOSE FROM FOR USE PER THE CLIENT EVALUATION/INFORMATION OF THE CLIENT. MOST OF THE OTHER LISTED EASTERN COMPLIMENTARY PARTICIPANTS FOCUS ON A FEW INTERVENTIONS . SUMMARY to our CLIENTS and PROSPECTS MOST OF REST CIMS services and interventions have been researched/studied and can be found in the Federal - National Library of Medicine located in the National Institution of Health (NIH).
REST Elderly Social Services History
Education and Experience I began my professional career with a Bachelor Degree in Social Services and Religion.Then I enrolled in the Andrews University Graduate School of Theology and Pastoral Counseling. I interned in both a Women's Prison in central Michigan and at one of the local churches. My first pastoral assignment was in Paduah, Kentucky when I used my Socical Service degree to address a City wide social problem: the need of housing for the city's Elderly comunity. I wrote my first grant application to the Department of Housing and Urban Development (HUD). The Grant application was accepted and my career of developing programs for the Elderly began. Serving Elderly populations was natural for me. My parents owned and managed two Nursing Home in Ohio. I enjoyed talking to the residents as I cleaned floors and windows on weekends.
Project ELF (ELDERLY LOVE & FRIENDSHIP) In 1967 i opened a REST (formally Assistance in Dept (AID) Office in Chattanooga Tennessee as a Counseling Community Social Service Program. One of the of the population that we selected for our services were the in need Elderly community. The number of Elders in need was very large. Half of my congregation were 55 or older. I proposed a Church Club of Church Elderly to volunteer their time and resorces for the City Needy Elders, many of whom were living by themselfs with no personal transportation. I suggest that I would train the group and certify them as ElF Soldiers. We recruited nearly 20 volunteers, two of whom served as managers for keeping records and inventories. I provide mental health counseling for the elders. With our fund raising we were able to buy food, clothing and had money for Utilties cut off during the winter in Eldely homes. The training, and organization became a base model.
Elf Project (1967 to HONOR (2020) The evolution of REST Elders over 50+ years has seen a growth of numbers of Elderly clients of 100 yearly to a projected Thousands planned begining in 2021. Several item remain in tack. 1) Elderly Church member continue to volunteer for Social Service for the needly Elderly. 2) Educating & Training the Elderly for providing professional service. 3) REST Continues to offer sevices to the Elderly in living in HUD properity. In two cities (Atlanta, Ga and Las Vegas, Nev, HUD set aside properities as offices and housing for program weekly programs. REST has created a new Professional education, Training, interning and certification for Elf, with manual, books and business cards, video ects. Out of REST Creativity based on profiling infomation from clients and from Volunteers data in our REST Banfield Social Service Research Center. Our latest program, which will have a major part of Operation HONOR counseling Services is a 'Grief Counselor' certificate. GOD bless our Elders.
SECTION 2.

wwwwwwwwwwwwwwwwwwwwwwwww ALL ABOUT REST founded 1967 CHATTANOOGA, TENNESSEE

- aka - Assistance In Depth Inc (AID)
WE WILL TEACH YOU HOW TO HEAL YOURSELF
The 1st REST (AID) Office
REST (AID) HOSTING 1ST CHATTANOOGA COMMUNITY MEETING OF SOCIAL SERVICES AT OUR NEW BUILDING
REST PROJECTS - PROGRAMS - INTERVENTIONS
I. PROJECTS ARE USUALLY IDENTIFICATIFIED BY WHERE WE ARE ADDRESSING A REST PROGRAMS - CITY, COUNTY, STATE OR REGION. EXAMPLES 1. REST
PHILLY
PROJECT 2. DADE
COUNTY
FLORIDA PROJECT 3.
CENTRAL CALIFORNIA
PROJECT 4, REST
ALABAMA
PROJECT
II. WHAT WE WILL DO IN THE PROJECT. EXAMPLE 1. REST PHILLY PROGRAMS FOCUSED ON PRISON INMATES PREPARING THEM TO REENTER BACK INTO THE COMMUNITY; THEIR FAMILY ATTENDING GROUP THERAPY PREPARING FOR THEIR LOVED ONE TO COME BACK HOME AND HOW TO ASSIST AND SUPPORT THER SUCCESSFUL REENRY.
WHAT REST TOOLS & INTERVENTIONS WILL BE EMPLOYED FOR EACH TARGETED POPULATION. FOR EXAMPLE THE INMATE AND EACH FAMILY MEMBERS INCLUDING CHILDREN. 1. SMALL GROUP SPIRITUAL THERAPY FOR EACH INMATE AND FOR EACH FAMILY ENROLLED MEMBER: BEGINING WITH CHILDREN TEENS YOUNG ADULTS, ADULTS, AND THE ELDERLY.
WE DEVELOPE FAITH-BASED SOCIAL AND PERSONAL HOLISTIC PROJECTS, PROGRAMS AND INTERVENTIONS TO ADDRESS SICKNESS IN PEOPLE AND SICKNESS IN SOCIETY.
HOW GOOD/SUCCESSFUL ARE WE?
FEDERAL FUNDED RESEACH HAS CONCLUDED THAT REST PREFORMS THESE SERVICES MORE EFFICIENT AND EFFECTIVE (CHEAPER AND BETTER )THAN OTHER SIMULAR ORGANZATIONS.
Evaluation of the REST Philly Project
- National Instutution of Justice (NIJ) 2006
About REST personal and social services & projects
Since 1967 REST has provided personal mental health counseling and basic needs for more than 10,000 clients and students in 16 projects spread over 17 states and 82 cities. REST projects have won dozens of rewares including the key to 2 cities (Chattanooga Ten) along with hosting week of collections of funds and equpment for the REST Office and Las Vega, Nevata), with a day of honor by the city of Las Vegas to one of REST best projects. Both the state of Pennsvania and the City of Philadelphia each awarded REST projects as Faith-based Volunteer Program of the Year . The State of Pennsvainia State Office of justice for two years of providing Cognitive Spiritual Therapy group therapy for women released from prison into the community group homes. The cities honor plaque for the REST progam for prison inmate (STBB) Spirit Therapy Behind Bars.
the rest natural flow of faith-based community social services
1. The REST #1 PARTNER PLACES OF HEALING & PLACES OF WORSHIP
2. The TARGET AREA FOR REST SERVICES
AND WHERE THE CHURCHES EXIST
3. PERSONALITY TRAIT OF REST SOLDERS
HIGHLY TRAINED for SPIRITUAL BATTLE
IV. REST 6 CURRENT PROJECTS
#1 Project - Elderly Honor
WE TEACH YOU HOW TO HEAL YOUR SELVE AND THEN HOW TO HEAL OTHERS.
OUR FORM OF EDUCATION (EDU-THERAPY) IS BOTH LEARNING ABOUT THE HOLISTIC YOU WHICH INCLUDES YOUR COGNITIVE/MENTAL, EMOTIONAL, & PHYSICAL BEING AND THROUGH CASE HISTORIES LEARNING ABOUT OTHERS. ABOUT HOW SICKNESS IS AQUAIRED AND HOW HEALING IS POSSIBLE USING COGNITIVE SPIRITUAL THERAPY (CST) AND IT'S RELATED INTERVENTIONS.
3. RESEARCH FOR REST PROGRESSIVE DEVELOPMENT
REST PROGRESSIVE DEVELOPMENT IS BY MEAN OF FEEDBACK OF 3RD PARTY RESEARCH ON REST, VERIFYING IT'S CLIENTS, PROJECTS AND PROGRAMS OUTCOMES. THE REST WS BANFIELD RESEARH CENTER IS AN 2-PART INTERNAL ONGOING RESEARCH WHERE REST PROGRESSIVE DEVELOPMENT IS THE RESULT OF INTERNAL FEED-BACK TO IMPROVE STAFF AND VOLUNTEERS ETC..
GOAL: TO KEEP REST STAFF, VOLUNTERS, PROGRAMS, PROJECTS, METHODS, INTERVENTIONS AND TECHNIQUES, AHEAD OF REST COMPETITORS.
4. rest community reentry
REST PROGRAMS FOR INMATES, EXOFFENDER, ADDICTED AND THEIR FAMILIES BEGINS WITH OUR PROGRAM -SPIRITUAL THERAPY BEHIND BARS (STBB) THROUGH OUR METHOD OF EDU-THERAPY. OUR SILENT GOAL IS TO LEAD THE PRISON INTERPISE TO BECOME A DUALITY - WHERE COMMUNITY PROTECTION & INMATE PUNISHMENT ARE COMPLIMENTED BY REST INMATE STUDENTS FIND PERSONAL SPIRITUAL HEALING AND REFORMATION PRIOR TO THEIR REENTRY BACK INTO THE COMMUNITY AND FAMILY.
GOAL - ADDRESSING THE SOCIETAL PROBLEMS RELATED TO MASS INCARCERATION PARTNERS: * THE FAITH BASED COMMUNITY * CRIMINAL JUSTICE ORGANIZATIONS * OTHER SOCIAL ORGANIZATIONS * LOCAL GOVERMENTS *LOCA BUSINESS COMPANIES .
5. rest complimentary Integrative medicine
GOAL: TO INCREASE THE HEALING OF PATIENTS AND CLIENTS BY THE USE OF REST HEALING METHODS AND INTERVENTIONS WITH ALLOPATHIC MEDICINE REFERED TO A REST COMPLIMENTARY INTEGRATIVE MEDCINE.
SCIENCE CONFERS THAT WHEN MEDICAL PATIENS ARE USING BOTH COMPLIMENTARY MEDICINE WITH ALLOPATHIC MEDICINE PATIENTS/CLIENTS GET WELL QUICKER AND STAY WELL LONGER, THAN WITH ALLOPATHIC MEDICINE ALONE. AND BOTH TOGETHER IS MUCH CHEAPER CONSIDERING THE SHORTING OF HEALING TIME. PARTNERS: *MEDICAL INSTITUTIONS, BUSINESSES / HOSPITALS, PRIVATE MEDICAL PRACTICIONERS, ETC.
PROJECT #6 iS A SUB- PROJECT IN THE FAITH-BASED REST PHILLY REENTRY PROJECT WHICH IS NOW SUBJECT TO BECOMING A MULTI-YEAR RESEARCH STUDY.
GOALS: 1)TO REDUCE THE NUMBER OF WOMEN IN PRISON 2) TO REDUCE THE NUMBER OF CHILDREN & TEENS SEPERATED FROM THEIR PARENTS. PARTNERS: 1. THE FAITH-BASED COMMUITY 2. CRIMINAL JUSTICE ORGANIZATIONS 3. UNIVERSITIES 4. FEDERAL RELATED DEPARTMENTS
"REST CAN GET HER OUT EARILER FORCHILDREN IF----."
"REST CAN GET ONE OF THOSE YEARS WAVED IF -----."
wwwwwwwwwwwwwwwwwwwwwwwwwwww
CLIENTS REFERRED TO REST FOR FAITH-BASED INTEGATIVE MEDICINE INCLUDE
SUPPORT FOR PHYSICAL PHYSICAL & MENTAL HEALTH
SUPPORT FOR WOMEN
PERSONAL AND FAMILY ISSUES
AGE RELATED PHYSICAL & MENTAL HEALTH INCLUDING BRIEVEMENT
CHILDREN (AGES 8 -12) SUPPORT 4 SOME ISSUES
TEENS (AGES 13 - 17) ADOLESENCE SUPPORT
HEALING SUPPORT FOR ALL REFERRED HUMANS
WWWWWWWWWWWWWWWWWWWWWWWWWWWW
REST BANFIELD FAITH-BASED RESEARCH CENTER
rest banfield research center
RESEARCH Faith-based Social Services DATA Provider
PROVIDING FAITH-BASED DATA FOR RESEARCH STUDIES
WWWWWWWWWWWWWWWWWWWWWWWWWWWW
REST SELF-HEALING COURSE 'FINDING PERSONAL SPIRITUAL HEALING (FPSH)'
Learning How to Heal Yourself
The uniqueness of REST CIMS is it's 'therapeutic organization' which is set up to treat each client simultaneously and holistically (mind, body and emotions) through our base process named
Edu-Therapy
. The goals of Edu-Therapy includes teaching each client how to participate in their own healing process. For example the
REST course #1. is "Finding Personal Spiritual Healing" (FPSH)
. [Spiritual in this instance is not a Spontaneous Omission, the medical term for a healing that can't be explained. This use of Spirituality represents a form of
Energetic movement
, that happens in our human's being under the right conditions or interventions. It also has a
Religious
type meaning to faith-based clients which involve scripture that they (you) can use in their (your) therapeutic process.] This course's focus is
Emotional Therapy,
in a
Holistic capticity which is surported
by scientific resesarch discoveries that our emotions are automatically involved in all physical and mental processes through human communication channels. (Molecules of Emotions", Dr. Candice Pert.) (One of the REST CIM textbooks). Therefore, anyone who becomes a patient/client of the REST CIM Services Center, regradless of their illness or sickness (mental, emotional and/or physilogical) wil enter into our KUA (knowledge, understanding and action) self healing process to use when there is no professional available. Your first Manual is to the right side of this paragraph.
PLEASE CLICK THE PLAY BOTTON TO PLAY AND TO STOP THE MOVIE'S AUTO PLAY FOR EACH VIDEO WHEN THEY HAVE COMPLETED ONE CYCLE.
ARE YOU CALLED TO THE REST FAITH-BASED COUNSELING PROGRAM FOR CHILDREN, TEEN, ADULTS OR THE ELDERLY?
WOULD YOU LIKE TO BE CERTIFIED AS A REST FAITH-BASED COUNSELOR SPECIALIZING IN MENTAL HEALTH, CRIMINAL/ADDICTION OR REST INTEGRATIVE MEDICINE.
If God or your profession has called you to become a trained Certified faith-based COUNSELOR
Contact by phone - evenings 1-5 / 6 -10 pm We are avaliable for service in all time zones. We need your name, cell #, email and city & state.